I read my friend the first line of Hunter Thompson's Fear and Loathing in Las Vegas: "We were somewhere around Barstow on the edge of the desert when the drugs began to take hold."
"Perfect," she said. "Only we're somewhere on the edge of the Rockies and our drugs are Synthroid and hormone replacement."
I was heading to Denver to cover the Cannabis Cup last year, and my friend, Tina, was my 300-pound Samoan attorney. Actually, she's small, a dynamo who lets no one get in her way when she's creating Victorian homes, silk gardens, or erotic collages.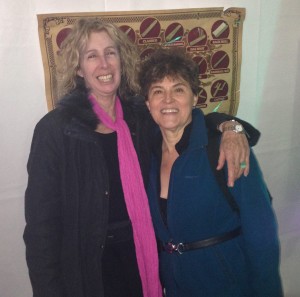 She was also my driver, as I was dealing with chronic vertigo that made it risky to drive. High Times, which sponsored the Cannabis Cup, during which they'd present awards for the year's best marijuana strains and edibles, was expecting 20,000 to attend the festival. There was no parking at the site, except for VIP's, and no disability parking, I'd been told by the media spokesman. But he said the press could enter the Denver Mart through the VIP doors, which would have shorter lines.
I guided Tina past the Denver Mart, where I saw a sign, "Parking Lot B—VIP Parking."
"Turn here!" I said. A man in a jumpsuit was guarding the entrance, which had a chain in front of it. I opened the window and called, "We're press."
He looked puzzled. "Press?"
I held out my press tickets. "They said we could park here."
With a bored shrug, he lowered the chain and waved us in.
"The press has arrived," Tina said.
"The disabled press," I said, hanging my permit on the rear-view mirror.
It was forbidden to bring alcohol, food, weapons, or skateboards into the festival, but you were encouraged to bring your own cannabis. We stuffed our coat pockets with contraband—apples, water, energy bars—knowing that to buy food inside, we'd have to join long lines of ravenous people craving munchies.
I held onto Tina for balance, although she's 5'2" and I'm 5'10." You get the picture. We walked, slightly weaving, toward the Mart, a Soviet-style convention hall, where the carpet and furniture looked fifty years old. At the VIP door, they searched our purses but did not find our food. We made our way along bland corridors, hunting for directions, when we stumbled upon the event I most wanted to see: a panel on Veterans and Cannabis.
I pulled Tina inside, where about 500 people were sitting on folding chairs, facing a panel of five men and a woman—all vets of the post-9/11 wars. We took chairs directly across from two male panelists, who looked ripped. One had a bushy red mountain-man beard, and the other had a goatee that hung down his shirt. "A stoner panel," Tina said.
The man with the red beard greeted the crowd, "Hey, how's it goin'? My name is Dakota Blue Serna, and I served in the marine corps…"
"Ooh-rah!" someone yelled from the crowed.
"Yeah, ooh-rah," Serna said. He talked about his tour in Iraq and the first day he went into combat, in Fallujah. "I remember being pumped up and excited, thinking, this is what I trained for! We're here to kill the enemy!" For two hours, he said, "it was fun, just wild." But the next day there was "hellacious fighting," and a buddy, 19 years old, was shot in the face and blown out the door. "That's my nightmare," Serna said. "I see his face."
A few days after that, Serna's best friend, Dale, was killed. "I didn't have time to process it—we were under intense sniper fire. In combat, anything you see or feel, you take a picture and put it away for later." That night, after they'd secured a location to sleep, the picture he'd put away came back. "I was standing beside my buddy when he was taking his last breaths, feeling life go out of me."
Sitting in the audience, I felt any sense of lightness or humor go out of me.
Serna continued: "After Dale died, it didn't matter what it was, I killed it. Cat, dog, donkey, children—everything died."
After returning to the States, he said, "I slipped into what everyone knows as PTSD." Clinicians at the V.A. treated him with drugs: "anti-psychotics, mood stabilizers, blood pressure pills, sleep aids. "I felt like a Zombie. I had ulcers and my intestines were bleeding. The drugs were killing me, mentally and physically," he said. One night, after being restrained by his father from what Serna called "a psychotic episode—going out the door to hurt people," he quit taking pills. The next evening, a friend passed him a pipe of grass, which he hadn't smoked since enlisting. "Everything changed," he said. "I immediately felt my anxiety wash away. The pain in my stomach washed away, and I had the first night of sleep since coming back from Iraq."
Tina and I exchanged looks.
The other vets told similar stories. Each had tried to kill him or herself at least once. Michelle
Tippens said that after returning from the army, she was injured in a car accident and soon was taking 85 pills a day. "The VA gives you a grocery bag of pills," she said. In the army, she continued, "We're taught to be men—that's how you survive. So for ten years, I was rough and tough and punching walls. My kids were scared of me!" I pictured her making them walk in formation, unconsciously protecting them from snipers. If one lagged behind at the mall, he'd get yelled at. "I wasn't their mother, I wasn't their nurturer," she said. "I was their commander-in-chief, and I kept my ship tight." When she saw them huddling in fear, she began to scrutinize her behavior. She threw away the pills, started using cannabis, and in a short time, she
said, "I got back my children, my life, my health." The audience started clapping.
Kevin Richardson, a former marine, said, "More vets have committed suicide after serving in the Gulf than all the names on the Vietnam wall." He was tall and beefy, with tattoos covering his arm, and, I would learn later, he'd had a tough upbringing. His father was jailed for robbery when Richardson was four, his mother was a drug addict, and Richardson was sent to foster care. He became involved with gangs, and after brushes with the law, he was recruited into the marines, where his anger and lack of compassion served him well.
He came home with a back injury, so the V.A. gave him painkillers and meds, which created other problems: flailing limb syndrome, acid reflux, and depression. He tried to kill himself four times; on the last attempt, he drank a large amount of liquor and swallowed 25 Percocets. A vet buddy happened to call after he'd dosed himself, and Richardson told him, "I'm checking out. I'm done." The friend rushed over and took him to the hospital.
"When you ask people what they miss about the service, it's camaraderie," Richardson said. "Drugs isolate you. The V.A. mailed them to me, so I didn't even deal with humans." After Richardson's release from the hospital, the buddy who'd saved him urged him to try weed instead of the pills, and he found relief. "Marijuana bonds you with people. I started going to vets groups, and came up with the idea of starting the Weed for Warriors Project," he said. "If you can have just one buddy, a combat vet…" He stopped; emotion was rising in him. "The suicide rate will drop because… each guy will know… he has someone at his back." He struggled for the next words. "He's not going down." Then he cried. The room fell silent. Serna, sitting next to Richardson, put his arms around him.
T.J. Thompson, a navy vet from Virginia, said he knew what Richardson was feeling. "Look around the walls of the room," he said. "I guarantee you that some of these people standing with their backs to the wall are veterans, with post-traumatic stress, and they cannot sit amongst y'all right now. Even if they're with friends, they still cannot sit with y'all because they're scared their back is not covered."
We turned in our chairs. We hadn't noticed before but it was true: men were standing with their backs pressed to the walls, although there were empty seats. Some wore sunglasses and had their arms folded, skittish, on alert. It was one thing to hear the panelists talk about PTSD, and another to see it embodied all around us. "This is not about me getting high," T.J. said. "It's about saving a goddamned life."
Serna added, "I personally talked three guys out of suicide.   They went through hell, and this is the medicine they need."
I asked Steve Lull, the panelist with the long goatee, who'd been a combat medic in the army, how cannabis treats PTSD. "It relaxes your muscles, better than any prescription drug," he said. "It allows your body to…" He emphasized each word separately: "physically… calm… down. It puts you in a state where you're not hurting, your demons are at bay, and you can process traumatic memories from a different perspective—more compassionate."
Sue Sisley, MD, who's been working with vets for 20 years, is beginning the first federally approved, triple-blind, randomized, controlled trial of marijuana with vets who have treatment-resistant PTSD. Her study, sponsored by MAPS, the Multidisciplinary Association for Psychedelic Studies,  was approved in March, 2014, by the Drug Enforcement Administration (DEA), and three months later, she was fired by the University of Arizona from the teaching post she'd held for eight years. Sisley asserted that they did not want to be associated with marijuana research, but the University denied that. The news story went viral and made her famous. In December of 2014, the Colorado Board of Health awarded her a $2 million grant for the study, but she's been thwarted by federal regulations, including a requirement that she use marijuana grown by the government at the University of Mississippi. Two years after she requested it, the plant material just arrived.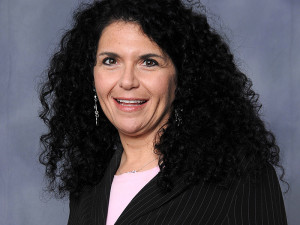 Sisley, who lives in Phoenix with her dog, a chocolate lab, near her mother, a retired doctor, has never tried marijuana, "not even once," she told me. A lifelong Republican, she states that she's "not sold" on the efficacy of the plant for PTSD, and enters the research "without any preconceived notions." What keeps her going, she said, is that "I get so many messages from sweet vets all over the world, begging me, 'Please don't give up.'"
After the veterans' panel, the rest of the Cannabis Cup was anti-climactic. When we walked outside, where consuming was permitted, the fumes made our nostrils burn. There was a smoke-filled tent with big round tables, where strangers from different backgrounds and races, 80% of them men, introduced themselves and compared their stashes. Dabbing seemed to be the preferred method of delivery.
I asked a young musician, Jimmy, who'd driven from Oklahama, why dabbing was so popular. He said that rappers were early adopters and had spread the word: dabbing delivers nine times more THC per puff than smoking. He showed us what you need: a blowtorch; a piece of wax, which is a highly concentrated extract from the plant; a glass rig you inhale through; and a nail. Jimmy lit his blowtorch and held it to the nail until it glowed fiery orange. Using a tool to place wax on the nail, he inhaled the vapor through the rig. After one pull, he fell on the ground, coughing and laughing. "If you're not coughing, it's not real," he said.
Tina turned to me. "Must be a guy thing."
"No kidding."
On the drive home, we were silent, recalling moments from the veterans panel. Dakota Blue Serna, with his bushy red beard, hugging Kevin Richardson as he broke down. Ooh-rah. "All those men on the walls…" Tina said. I nodded; the image still haunts me. I remembered how Serna had summed up their mission: to help fellow vets find relief from their pain and a reason to live. "Vets can bring a lot of muscle to the legalization movement," he said. "How can you tell my buddies, who were willing to die for our country, that they don't deserve cannabis?"