Jack Nicholson said on his 70th birthday that most of his contemporaries admit, in an intimate talk, "I just want that one last big romance." The yearning for a partner rarely leaves, it seems, no matter how wounded, how old, enlightened or determined we are to get over it.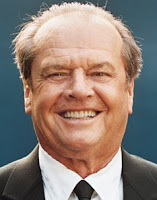 I'm starting this blog, SEX LOVE ENLIGHTENMENT, to explore with you some questions I find compelling. Such as: Is the urge to merge with a loving mate a delusion, or is it a hard-wired biological drive?
What is awakening? And why, after decades of meditating, yoga-ing and self-helping, do so few attain enlightenment?
In the months ahead, I'll be blogging about:
• BILLY THE BAD. 2008 was the year that a relationship brought me to my knees. I ended up at a 12-step meeting, saying, "I'm Sara and I'm a sex and love addict."
• LOVE LATE. Actress Ellen Burstyn was divorced three times, then left the field and did not go out on a date for 25 years. In her 70s, she fell in love with a man who's 23 years younger. And she's not the only one to find deep love and sexuality after giving up hope.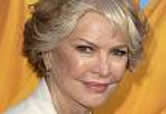 • "SHOULD I GET TESTED?" My mother has Alzheimer's, and both her parents had dementia in their 80s. Do I want to take the test to see if I carry the gene that's a risk factor for Alzheimer's? If I test positive, how would I live differently?
• LEARNING PIANO in my 60s. I'm on fire, taking piano lessons and singing with a trio. Almost everyone I meet is "coming out of the closet" with a lust for singing and making music. Can we start a rock 'n roll choir?
• LOVE IN THE TIME OF VIAGRA. Using fake names, a pair of fifty -somethings try to get AIDS tests given by a Bosnian refugee at a public health clinic.
I'd love to hear your comments and suggestions for topics on SEX LOVE ENLIGHTENMENT.*
* The blog title is an homage to Mark Matousek's book, Sex Death Enlightenment.