Every so often, I come across a human story that rivets me. Here's one.
Nayla Tawa, a lanky brunette with large blue eyes, was an extreme snowboarder.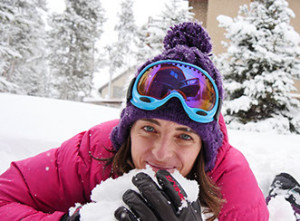 She flew to Kyrgyzstan to go boarding in uncharted mountains, and to make a film about villagers who were trying to create a winter sports center to bring much-needed income to their town. On the first day , however, she had a car accident that broke her back in three places and stopped the film in its tracks. Ultimately, it set the stage for a different film.