My son, Andrew, entered the Ironman race in Boulder a few weeks ago, startling himself and me by completing it—just 20 minutes short of the cut-off time of 17 hours. At the start, he'd given himself a 50-50 chance of finishing: swimming 2.4 miles, biking 112 miles, then running a full marathon of 26.2 miles, in 90 degree heat, at altitude of 5500 feet. He'd never swum that long, biked that far, or run a marathon, let alone done all three in a row.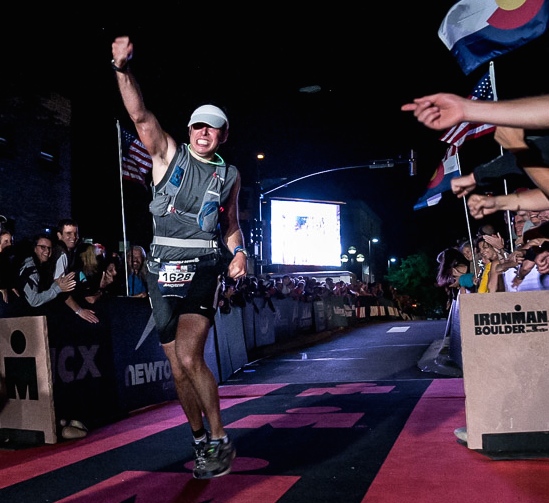 Halfway through the bike course, his face and body overheated, his head hurt, his energy dropped, and his stomach and digestive system stopped functioning, causing him to vomit. For the last three hours, he couldn't keep down anything— water, nutrients, electrolytes. The doctor who saw him puking up water advised him to drop out.
Yet he kept going, from 6:50 in the morning until shortly before midnight. When he knew he was going to make it, he picked up speed and at the finish line, did a victory dance, jumping like a fiend, punching his fists and wiping tears from his eyes as the crowd chanted, "You – are – an – Ironman!"
"What kept you going?" I asked the next day. "It's all mental," he said. "You just keep telling yourself: You can do it. You can do it. Keep going. Don't stop."
I've been thinking a lot about the power of the mind, neuroplasticity, and how Andrew's triumphant mindset might be applied to other aspects of life, like healing the body. For three months now, I've been suffering from extreme vertigo, where I'm dizzy every minute.