My daughter Rachel's wedding was nothing like the weddings my friends and I had back in the daze. It was a four-day celebration on a farm in Kansas and other sites in Missouri, and it was the most meaningful and ecstatic ceremony I've witnessed. What made it powerful for everyone attending was the sense that these two young people are truly soul mates.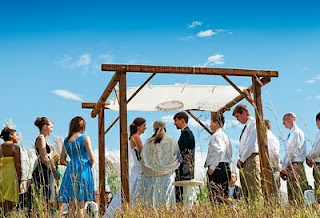 I'd been thrilled when they announced their engagement, but four days before the wedding, I woke up with tears running from my eyes. Rachel is 26, a certified music therapist, and her husband, Jay, 29, is an MD doing his residency in pediatrics. They share a passion for healing, for laughter, adventure and each other. Both speak Spanish and want to do service in Latin America. They balance each other in almost every way, so why was I in tears?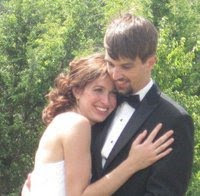 I cried at the hair salon, cried at the cleaners. I was a jumble of emotions: time passing, my baby grown, my own life closer to the end than the beginning, my own marriage and how it didn't work and yet produced two beautiful beings, my son, Andrew, and Rachel. Fortunately, by the time I got on the plane for Kansas City, I was cried out, because what I experienced in the following days was as close as humans come to unmitigated joy.