This is Part 2 in a series about the time I spent in Cuba not long ago. To see all posts in chronological order, Click Here.
On Sunday, a 28-year-old novelist, whom I'll call Raffi, joins us for the day's sightseeing. Wearing a straw hat with a black band, gray pants, and sunglasses tucked in the V of his yellow polo shirt, Raffi has an open face and dark eyes quick to smile. He's a friend of one of our leaders, Trish, who's guided many trips to Cuba.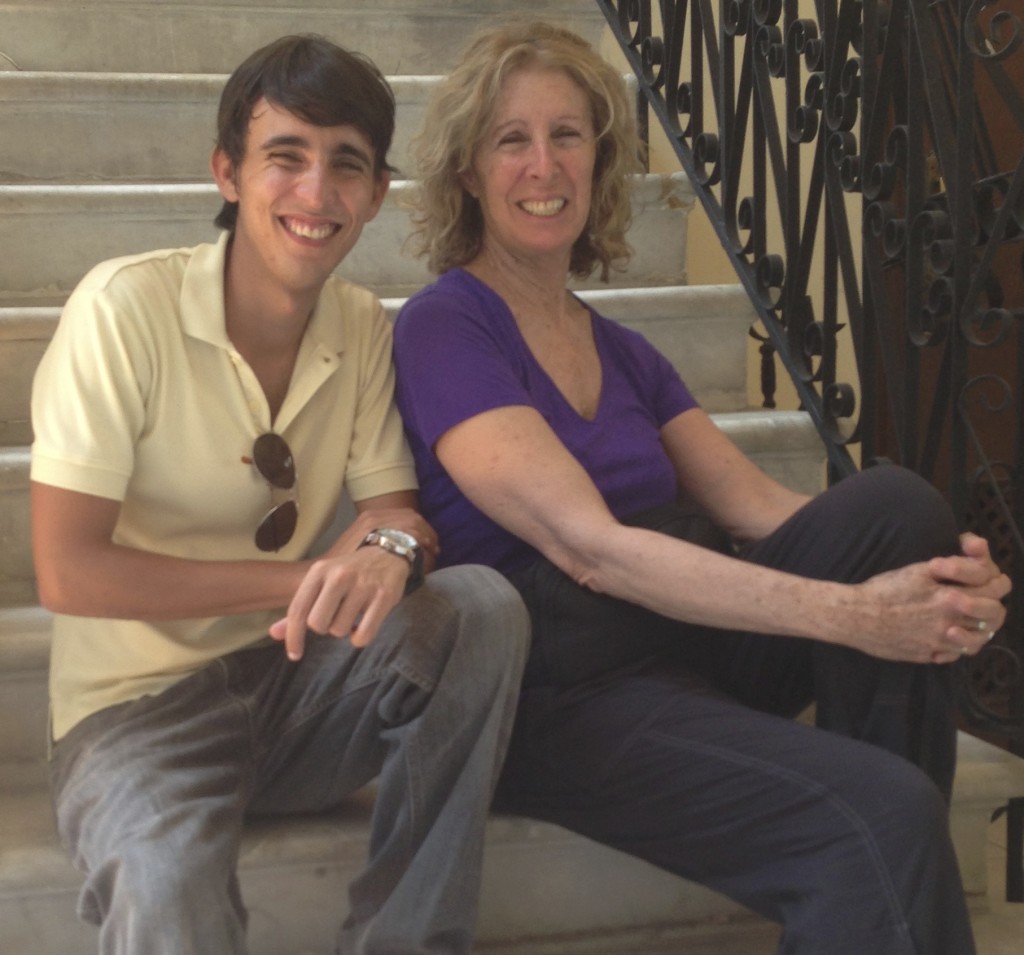 Raffi, two others and I climb into a taxi—a '55 Chevy that's been painted "Havana blue" and completely refurbished, with air conditioning, a rebuilt motor, new upholstery and paint, and stereo sound coming out of the ancient radio. The drivers use ingenuity and parts they scrounge on the black market to keep the cars in peak condition.
Raffi tells me the driver makes more than surgeons, who earn about $25 a month. "I have friends with Ph.D.'s who drive taxis," he says, explaining that there are two currencies in Cuba—CUC's (called kooks), for tourists, and CUP's, or pesos, for Cubans. The CUC is worth about a dollar but the peso is worth four cents. Taxi drivers and others who work with tourists get paid in CUC's, but all other Cubans get the measly pesos, and they can't live on pesos alone. Some earn cash from illegal activities and others get money sent from relatives abroad.