The email arrived late Friday: "The President and Mrs. Obama request the pleasure of your company at a Hanukkah reception at the White House on Wednesday, December 17, 2014."
I read it again, and again. It was exciting, but why had I received this?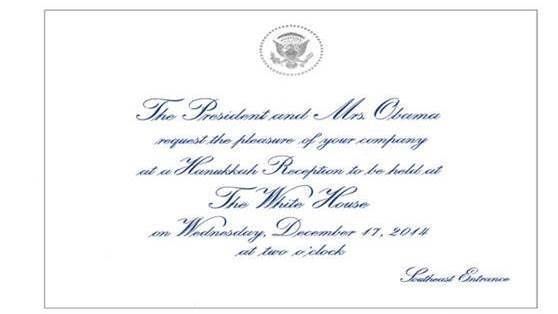 As It happened, I was about to fly to New York for a week and could easily take the train to Washington.
But what would I wear? The invite said, "business or holiday attire." In Boulder, where I've lived the past 12 years, business attire means a clean shirt and jeans.
Peter Swift, who's the mayor of Gold Hill, CO, stopped by that night, and I showed him the invite. It asked me to RSVP with the "date of birth, social security number, city and state of residence and country of citizenship of your guest and yourself."
"It's a scam," Peter said. "If you send all that info, they'll have your accounts cleaned out fast."