When I was in my 20's, in the Stone Age, I was married to a disc jockey and obsessed with Mick Jagger.  Several close friends and I had rich fantasies about him, so I arranged to write a story about Mick, covering the Rolling Stones' European tour in 1970 for the Atlantic.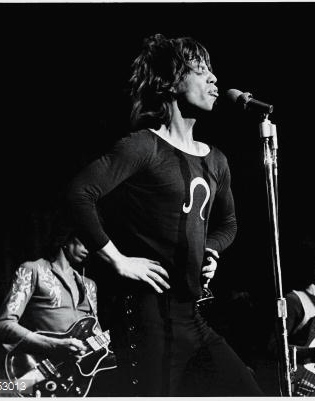 I was kicked off  the tour after two days, for reasons I'll explain, but I still had to do the story.  So I wrote a piece I thought was slight—embarrassingly slight.  I hadn't looked at it in 40 years when I unearthed it last week.
I'm about to downsize, moving from a house in the foothills of the Rockies to a condo in the center of town. I've been purging my stuff, going through boxes I've been carting around for 30 years but never opened, which contain research files, notebooks, diaries and old articles. I pulled out a 1971 copy of the Atlantic with my story, "Mick Jagger Shoots Birds." I started reading it and was surprised at how sharp and funny it was, not the embarrassment I'd remembered. Friends urged me to post it now, so I've done that below.
WHAT HAPPENED:
I flew to Copenhagen where the Stones were beginning the tour, and joined the crowd of reporters and photographers camped in the lobby of their hotel. I was wearing a lavender, form-fitting nightgown that, in those days, passed as a dress, and I'd straightened my long, then dark hair, so it hung to the center of my back.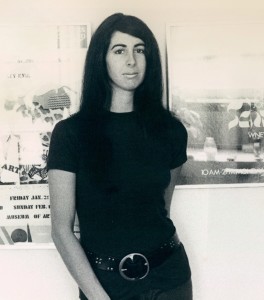 "They're coming! The Stones!" people shouted. The hotel doors burst open and in they came, along with bodyguards and staff whose job was to keep "the boys" out of reach of the press and fans. The Stones were at their zenith of popularity then, with fresh songs that both created and reflected the zeitgeist: "Jumping Jack Flash," "Sympathy for the Devil," "Street Fighting Man."
As they walked past me, Bobby Keys, the saxophone player who toured and recorded with the Stones, grabbed my arm.
"You play poker?" he said.
"Um… no."
He shrugged. "Come and watch then."
He pulled me into the elevator where I suddenly stood face to face with Mick. I went into shock. Bobby, obviously, thought I was a groupie, and the others started referring to me as "Bobby's friend." When we came out of the elevator and headed for Mick's room, Bobby asked what I was doing in Copenhagen. "Actually, I'm a reporter," I said. He stopped short, and blew out his breath. Then he said, "Don't mention that," and hustled me into Mick's room
For the rest of the night, I sat paralyzed, afraid to speak, which supported their assumption that I was a groupie, a breed who have learned to be seen and not heard. While the boys played poker, smoked joints, and engaged in raunchy talk, I concentrated on memorizing what they said. I knew that if they found out who I was, I'd be cooked. Around midnight, I made up an excuse to tell Bobby  why I had to leave, and he urged me to come back the next day before the concert.